Since my stepsister moved to Switzerland she was getting rid of lots of stuff, and when she came to visit at Thanksgiving she brought this little tea set for my DD. All it needs is a little lace doily.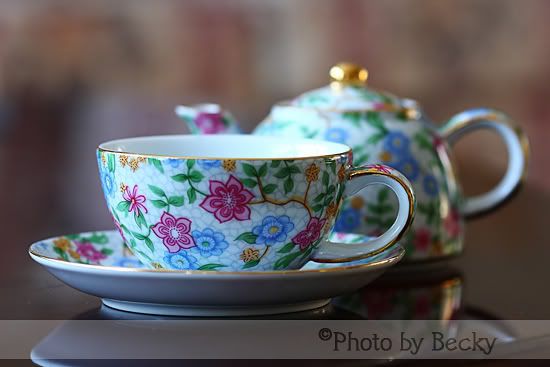 Playing with turning a photo into a sketch in PSE: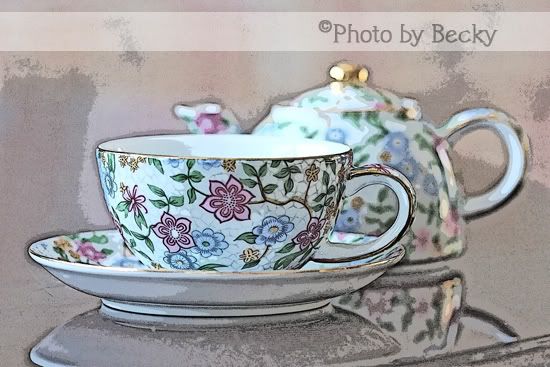 Shot with my 100mm macro lens. I am really missing my 24-70 these days. Did I tell you all that I broke it and it's at the Canon Service Center? I dropped it on a ceramic tile floor--I am an eedjit.