I came down with a cold and spent most of the weekend on my couch watching E! Television. In fact, I can feel the couch's gravitational pull on me right now. In an attempt not to be a complete slug, I decided I should get some fresh air and decided to step outside with my camera this afternoon. I didn't get more than a few steps from my garage before I changed my mind and headed back to the couch. All I managed to get were a few boring shots of my yard in the middle of a snowstorm. Here's one SOOC (except for being cropped).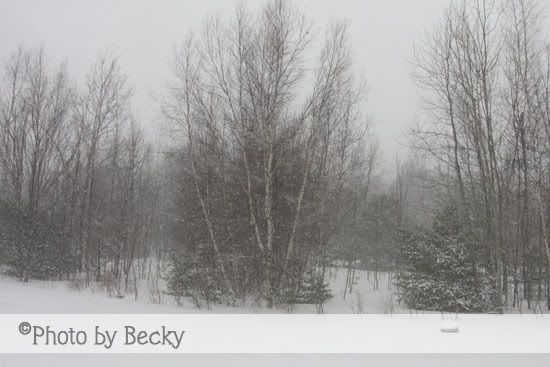 Since this might just be the most boring photo ever, I dragged myself off the couch again to see what I could do with it in Photoshop and came up with this:
I think I'll return to the couch and get myself hopped up on Nyquil.