On our whale watch off Campobello Island we saw a couple of bald eagles. Or maybe it was the same eagle in two different places. Anyway...here it is.
I shot these with my 70-300mm lens at 300mm from a moving boat and then cropped in, so they're not very good, but I wanted to show them anyway because I was excited to see an eagle and get the shots at all.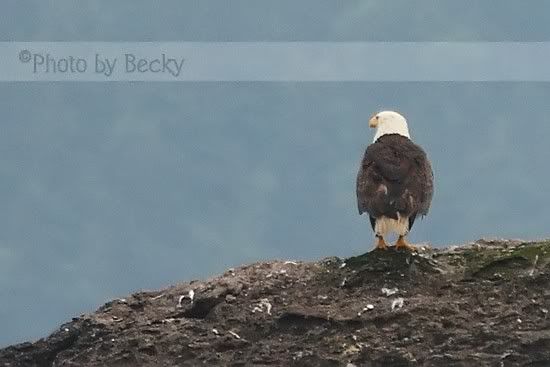 I was also excited to see an eagle and seals at the same time:
And we successfully saw whales on our whale watch. They weren't breeching or flapping their tales around or anything, so the photos aren't that exciting, but it was a thrill for me just to see them.
This one is from the next morning, when we went back out on the boat to fish. The weather was finally clear and sunny.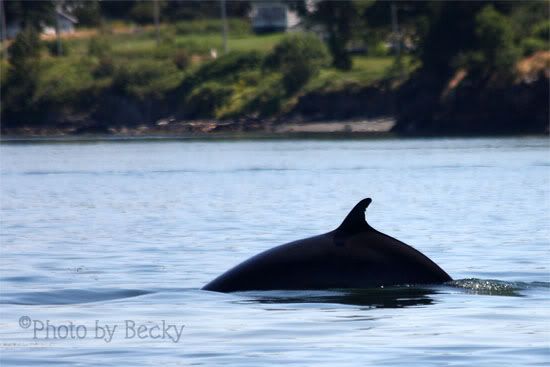 Boats in the harbor where we went out: