These were shot at Roosevelt Campobello International Park:
This rock reminds me of a map of Massachusetts: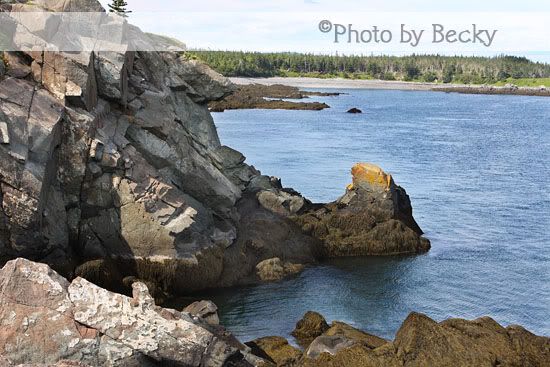 Delaney on the beach. In the background you can see the bridge between Campobello Island and Lubec, Maine. It's just a short drive between Campobello and the U.S., but from the Canadian mainland you have to take two ferries to get to Campobello, which is part of Canada.