I thought I'd go back to day one of our vacation to Canada last week.
We crossed the border from Maine to Canada at Calais/St. Stephens, and our first stop was the Ganong Chocolate Museum in St. Stephens. The museum didn't interest me that much until I was told there was free chocolate as long as you were in there. Sold!
Then we headed down the road to St. Andrews, which is a really charming seaside town.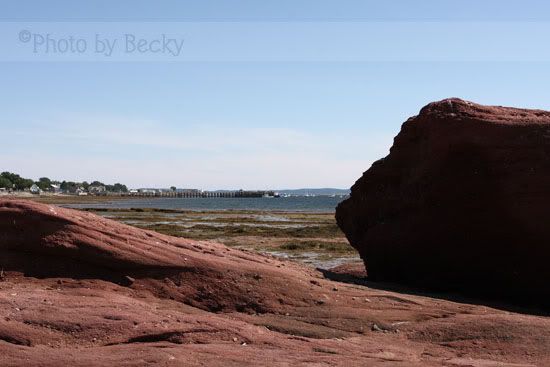 I liked this Celtic cross along the shore.
Also in St. Andrews was the Kingsbrae Garden that I mentioned in yesterday's post (where the alpacas live):
Gotta have a flower photo: