Is your mama a llama?
No, my mama is an alpaca.
I love that mop-top and the smile.
One of the stops we made in Canada was Kingsbrae Garden
(http://www.kingsbraegarden.com/
) in St. Andrews, NB, where we saw these sweet things.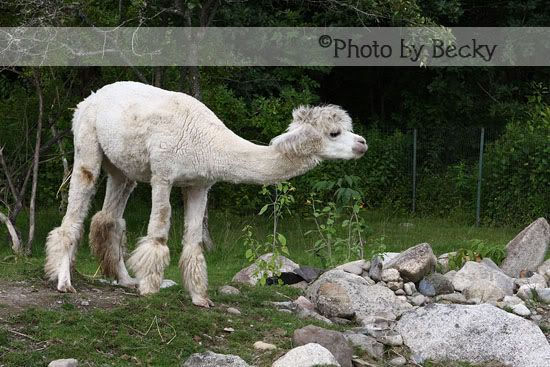 This is not a very good photo, but I had to post it for the cuteness factor. This little guy got all frisky and was running and jumping. It reminded me of the scene in Rudolph during reindeer games when Rudolph shouts, "I'm cute! I'm cute! She thinks I'm cute!"