After our five days in Canada, we headed across the bridge to Lubec, Maine and then back home. In Lubec we stopped to see West Quoddy Head Lighthouse, my favorite lighthouse of the trip and one I've wanted to visit for a long time. And I finally got some beautiful blue skies that day!
I was standing as far back against a fence as I could go on this side and couldn't fit the very top of the lighthouse in my frame with my 24-70mm lens at 24mm. I shouldn't have been too lazy to go back to the car for my fisheye; I bet that would have been cool.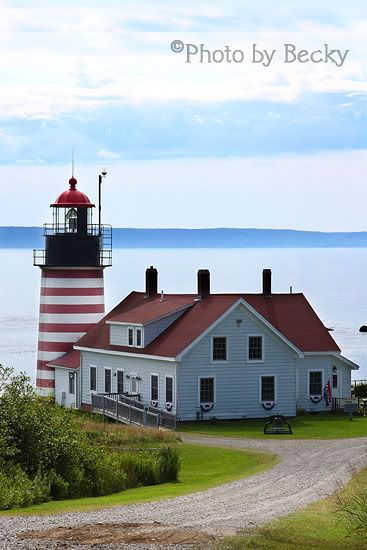 I think this concludes my vacation photos. It took more days to post my photos than the whole trip took.
Today was Delaney's first day of 8th grade. I need to go back and recrop this since I chopped off her hands: