I love decorating our tree, unwrapping the ornaments and remembering where we got them, who gave them to us, or who made them.
For the past three years, unwrapping this one has been like a punch in the gut. You all know how I dote on our dog Baxter, and I really love him. But Tillie was my first baby. We got her as a puppy when we had been married just a year.
Tillie taught me how to be a mama. Here she is with our now 15-year-old son: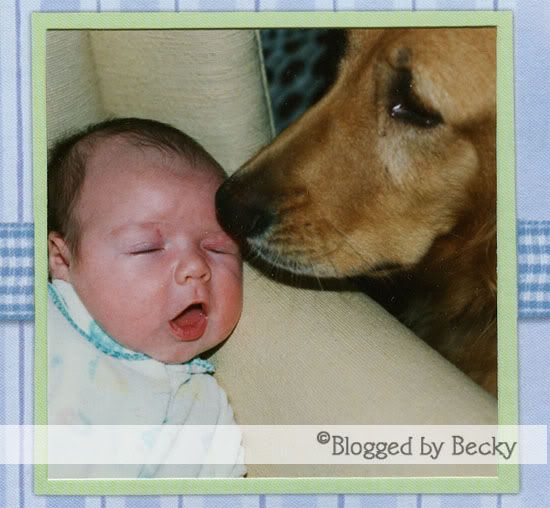 And here she is with me on the day we had to say goodbye to her in February 2006. She was almost 15 years old:
We all miss you, Tillie.