The parade of Christmas ornaments continues...
DH's from my mom last year. She gave him a kayaking life jacket, and this was his clue. I thought she did it because he sunk his kayak that summer. :-D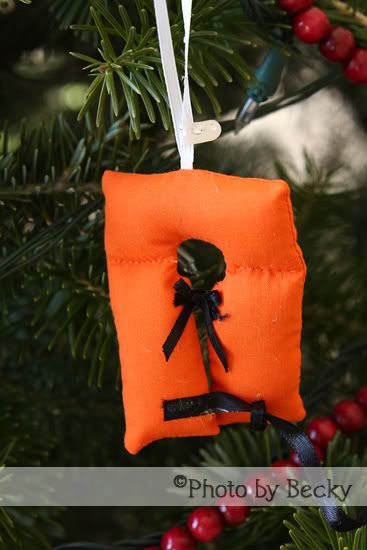 Just a sparkly tree I like.
We have so many fishing ornaments for my DH, although he only fishes a couple of times a year. I love S'mores ornaments, though.
We like to get an ornament for a souvenir when we go on vacation. When I got home from Arizona with this one, I noticed on the tag that it was made here in Maine LOL.
My kids want to know why this says snowman when it's Santa. I say that it says snow man, not snowman--a subtle yet important difference IMO and one which makes it accurate. :-)
As a Mainer, I must have a Bean boot.
DD picked this one out when she was little. Last year when she unwrapped it she realized how ugly it is. (My baby's growing up!) It still goes on the tree even though it's ugly--actually BECAUSE it's ugly.
This train matches my Winterberry Christmas dishes.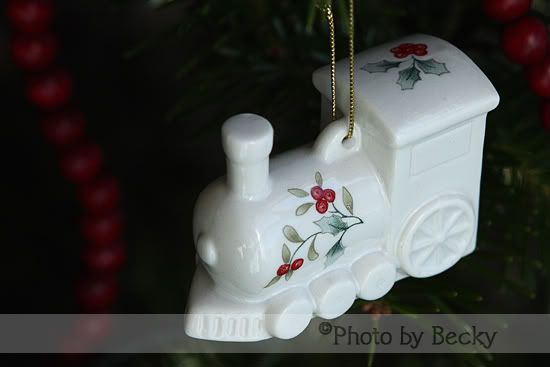 From Mom the year she gave us snowshoes.
The angel on top of our tree. We've had her since we got married 18 years ago, but she was lost for several years and only turned up again last year.