We've had over two feet of snow in the last week. Last night the power went out and didn't come back on until late this afternoon.
Cam went out to clean off the satellite dishes so we'd be up and running when the power came back on.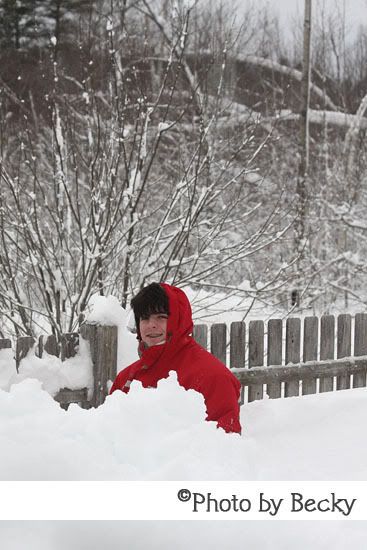 That's a four foot fence. The TV satellite is almost completely covered, and the internet one is caked with snow.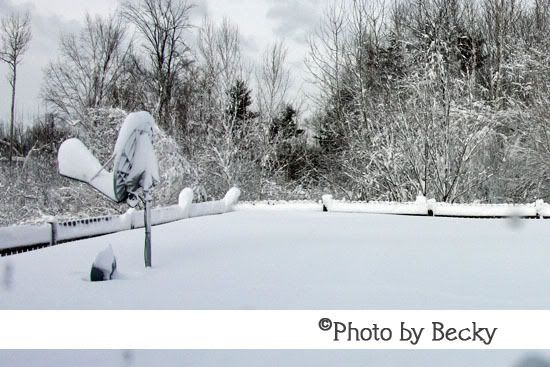 My dad always wants to know how much snow we got in the latest storm. It's always hard to tell when there's already snow on the ground. Last night we got this much (that's the light on my garage):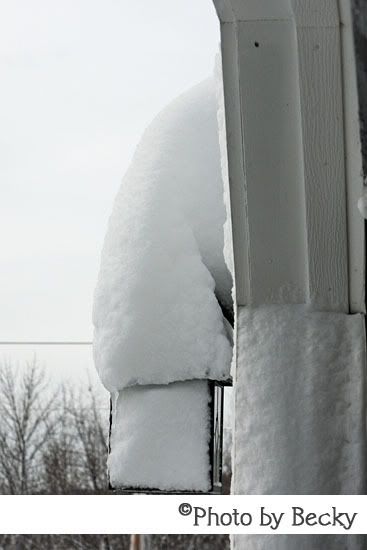 We think it was somewhere between 18 and 24 inches. My in-laws got 3 feet; they're 1-1/2 hours north of us.