I dropped a hint to DH that I'd like to have an orchid for Valentine's Day instead of something more traditional. He couldn't find one (and now I'm glad since I now know they can be difficult to care for), so he got me this really cool plant instead. Its leaves are a deep purple that looks black in some light. They also look like butterflies.
And it has these pretty little light purple flowers with kind of wavy stems:
Here's a (crappy) photo of the whole thing in its pretty midnight blue ceramic pot. I need Pat (or Lauren or anyone else please!) to identify it for me because DH forgot to save the info thingie. I could Google or call the florist shop, but I like it when Pat identifies plants.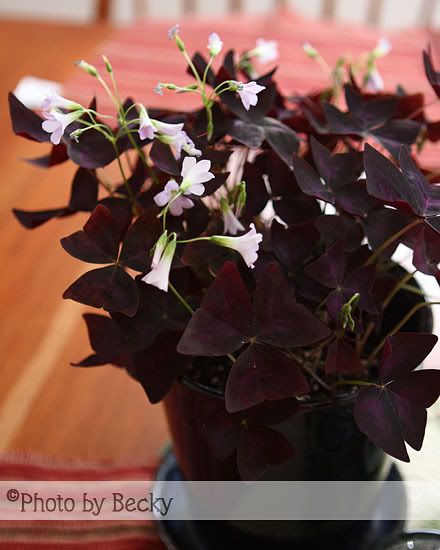 The other part of DH's gift is taking care of it for me so I don't kill it. Yay!