Thirteen years ago today my little baby girl was born.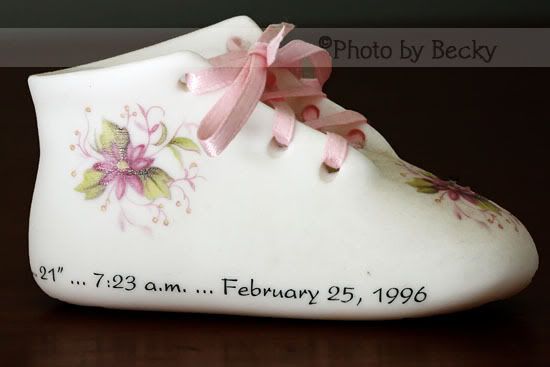 We got this in the mail a few weeks later. It was one of those, "Hey, thanks for spending a bajillion dollars with us!" gifts from the hospital where she was born. It's porcelain and about 3 inches long and has all her birth stats. Sweet memento.
Well, except for this: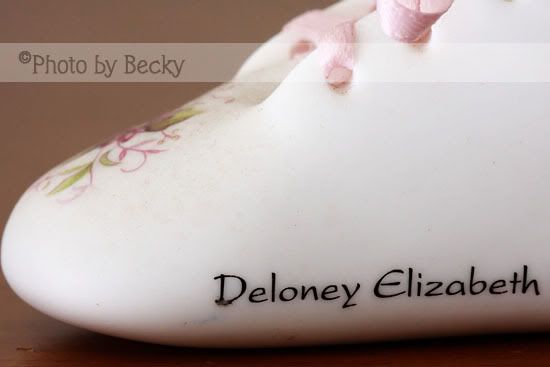 Her name is Delaney, not Deloney. We did get a huge kick out of imagining the worker who personalized it saying, "WTH kind of a name is Deloney?" And this little shoe is why one of her nicknames is Baloney..