No particular day/event here, just some random ones from NYC.
Our hotel was near Fashion Ave.
Some graffiti from the drive in.
This one is especially for Sharon :-) Shot through the cab window on our way uptown one day.
I like this shot of the Chrysler building better than the last one I posted, which was edited on a laptop:
We were there a full day before I realized I could see the Empire State Building from my hotel room window. Actually, it would probably have been longer than that if my husband hadn't come in my room (I shared with Delaney while he was around the corner with Cam) and told me.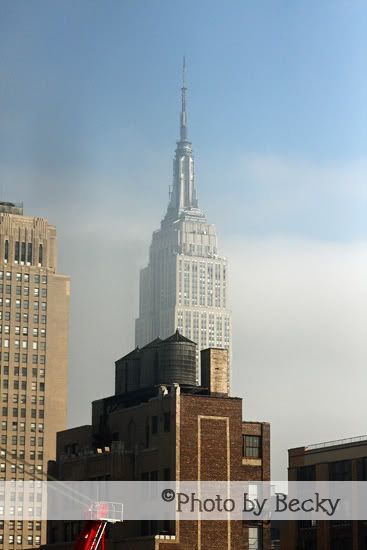 I thought my only view was this ugliness. I needed to stand over there on the right and look over to the left to see the Empire State Building.