The friendly mallard again.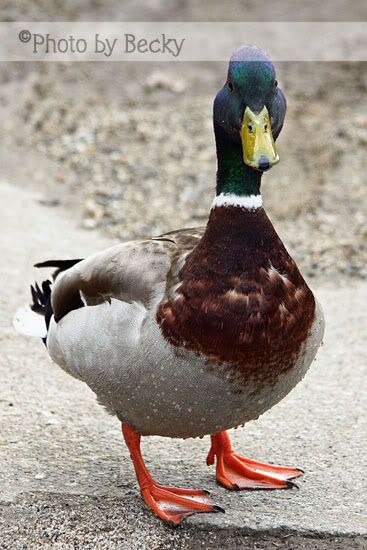 The above shot and my duck feet shot from a couple of days ago were both cropped from this original, unedited photo:
As you can see, I was close, but not THAT close. Although ducks that are fed by humans will let you get incredibly close to them. I've hand-fed ducks that tried to eat my engagement ring right off my finger.