New York City Day 2, continued. After Ripley's Believe It or Not we headed next door to Madame Tussaud's wax museum. I won't subject you to every snapshot of us looking silly posing with a fake famous person, just a few.
A view of Times Square from one of the windows.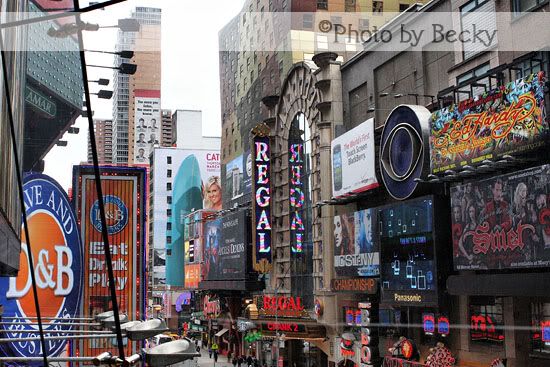 You're greeted by The Hulk on your way in.
The kids hanging out in the Oval Office with the POTUS.
One of my photography idols, Annie Leibovitz. Too bad my focus fell on her hand and camera instead of her face. She would probably not be proud ha ha.
I photo-bombed Brangelina!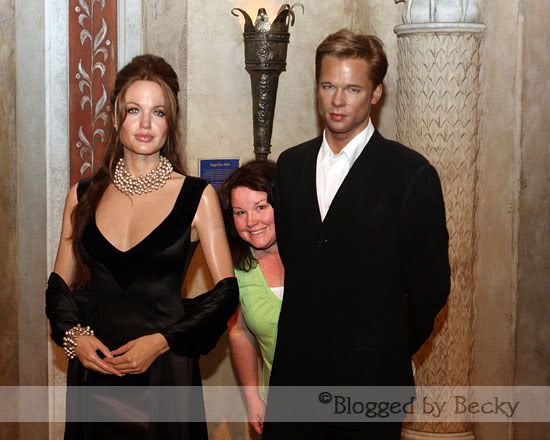 The final part of day 2 of our trip was spent at the Museum of Modern Art, of which I have zero photos because of a misunderstanding with one of their security guards. To summarize, my husband and I enjoyed it; the kids hated it. I don't know why that surprised me. They've never enjoyed any art museum we've ever taken them to. My son (15) couldn't seem to appreciate all the works by famous artists that we saw. Instead he got annoyed by things like
here
. (I'm not sure that's the actual one, but you get the idea.) His actual quote was, "Those white canvases just pissed me off!" Not an art lover, that one. I admit to not being able to appreciate those either, but how fun to see some Picasso/Dali/Monet/Warhol/Pollack, etc. I was kind of disappointed that I didn't get to see Van Gogh's Starry Night. It was on tour (ha, like a rock band.) It really was a beautiful museum.