I need a break from city shots. Here's one from the butterfly conservatory at the Museum of Natural History. There was lots of funky lighting to deal with in there.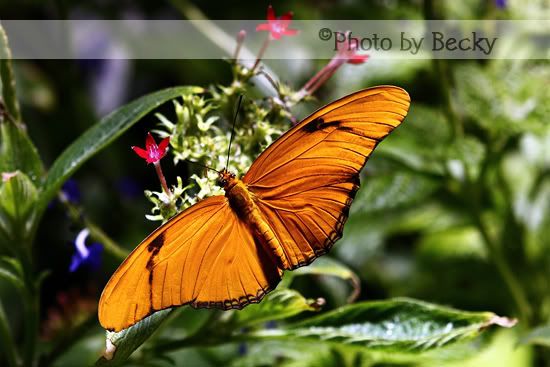 Here's how I ended up at MoMA without my camera. I had my camera and backpack, and a security guard said I couldn't bring it in (after a different one said I could). I didn't want to check it (the line was soooo long and it wasn't for valuables), so my husband ran everything back to our hotel. I didn't realize it was the backpack that was a no-no, not my camera. I should have asked. When I got inside I saw all kinds of people with cameras (and some with backpacks--grrr.) When I checked online later, I saw that the policy was no backpacks, but cameras were okay as long as you didn't use flash. Of course I saw all kinds of people using flash. Lesson learned and I checked camera/bag policies for the places we went the rest of the time.
Boring story--aren't you sorry you asked?