I've just declared it laugh-at-yourself day here at ScenesfromME. In honor of that, here's me in fisheye:
And what I look like in the morning when I go to bed with wet hair. (Some of you on Facebook have already seen this lovely.)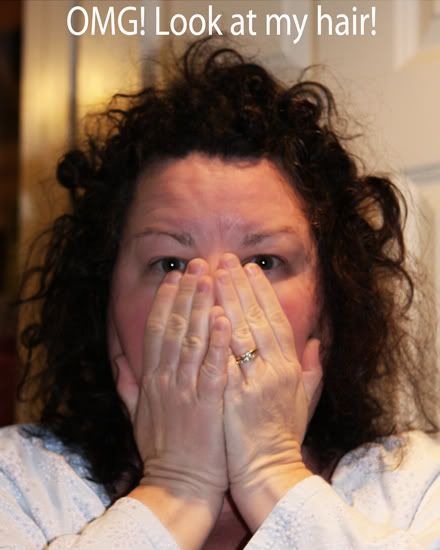 It sure explains why my Dad called me Medusa when I was little.