It was school vacation last week, so the family and I headed off to New York City. We arrived on Sunday afternoon and walked over to the Empire State Building.
View of the Chrysler Building from the observation deck on the 86th floor: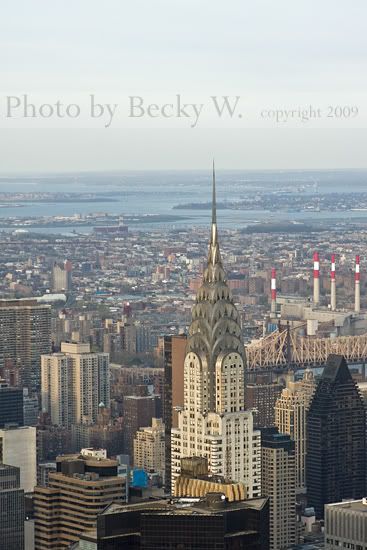 I think that's the Brooklyn Bridge:
I don't know what this building is, but I just thought it looked cool from the observation deck.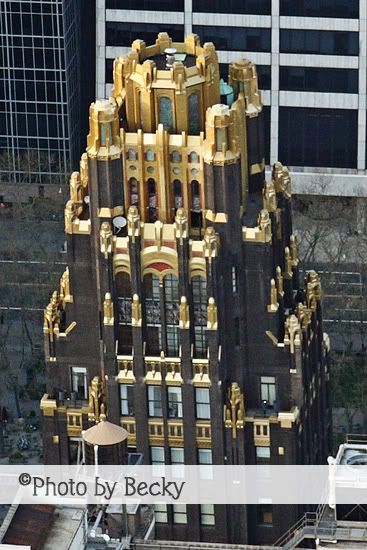 A street scene from our walk back to our hotel.