You've seen me torture Baxter with Halloween costumes. You've seen the Santa hats, the bunny ears, the shamrock sunglasses. Really, it was inevitable...
Snuggie!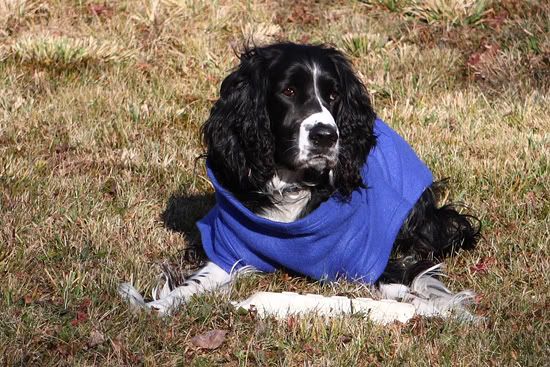 Lest you think I'm not an equal opportunity dog humiliator:
(I'm telling you, dogs have no appreciation for a photographer's need to get their subjects into good light.)
What a relief it will be to them to have their paws free to use the phone and the remote control.